ALL MILITARY, FIRST RESPONDERS, AND TEACHERS RECEIVE A 10% DISCOUNT.
Most of us spend more time driving around town that we'd like to admit. But what if you could actively promote your business while driving around for work or pleasure? A custom vehicle wrap is an excellent way to spread your message across town while attracting attention from potential customers.
With over 20,000 templates available, Broken Arrow Graphics & Banners can create custom vehicle wraps for your corporate fleet of vehicles, personal vehicle, motorhome, tractor-trailer, sports utility vehicle, and more! As with all of our products and services, we are careful to only use the very best of materials.
For our custom vehicle wraps, we rely on 3M Vinyl, the best vinyl in the industry. Using the best products allows us to provide you with vibrant, high-quality vehicle wraps for any size vehicle. With a custom vehicle wrap, you can transform the look of your vehicle for a fraction of the cost, all while advertising your business!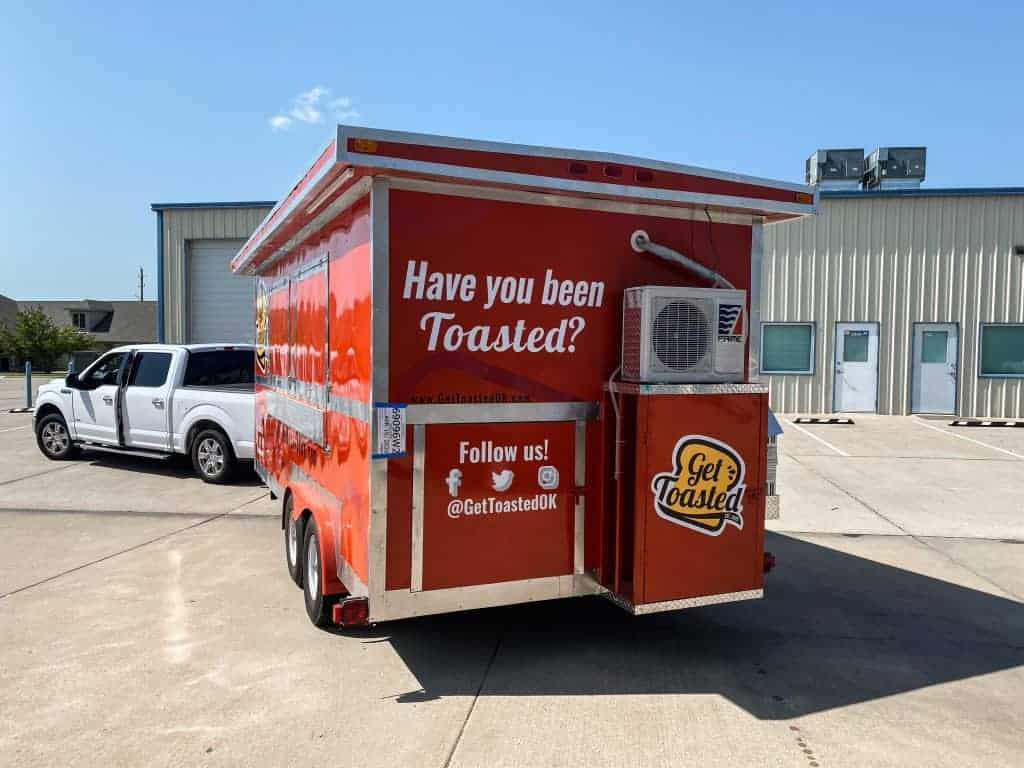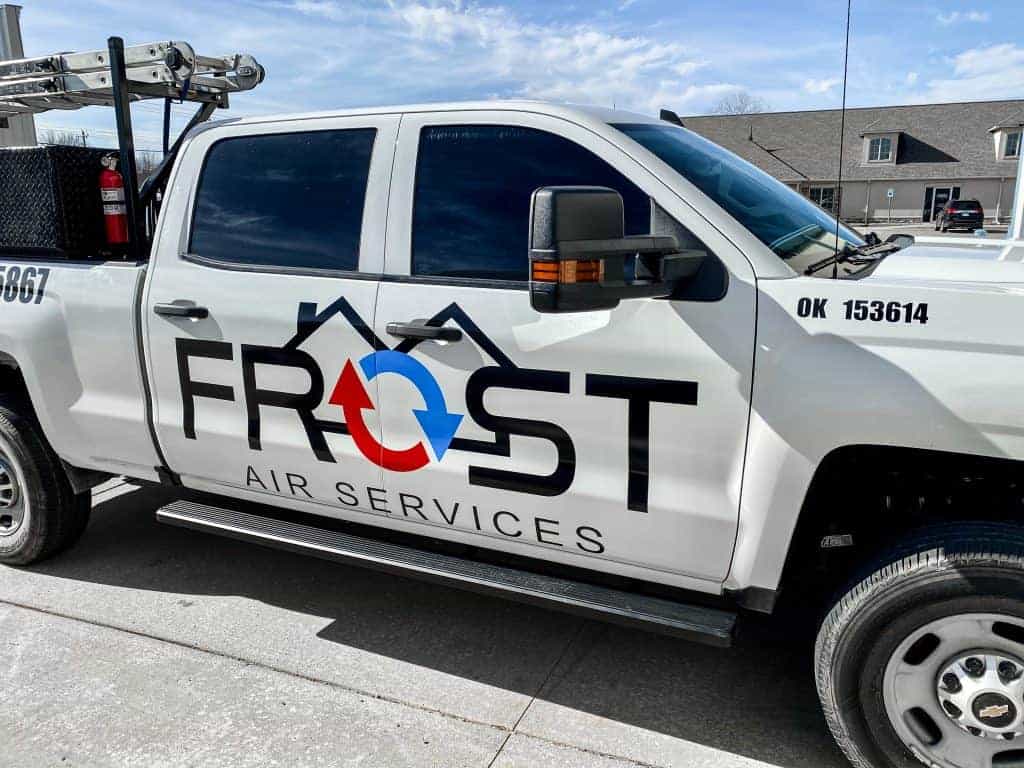 DESIGNING YOUR CUSTOM VEHICLE WRAP
At Broken Arrow Graphics & Banners, we are committed to providing an extraordinary customer experience for each of our clients. Our vehicle wrap services are no exception. The design process for your vehicle wrap is much like the rest of our printing services.
First, we will meet with you to discuss your vision for your vehicle wrap and the purpose behind this decision. While some vehicle wraps are designed to market a business, others are simply to add a fun design aesthetic! We have access to over 20,000 vehicle wrap templates, allowing us to bring your vision to life.
Once we have agreed upon a design that fits your needs, we will send you an official quote along with the contract. After receiving your confirmation, our team will get to work designing an online proof of concept.
We will send you this digital proof once it is complete, allowing you to preview your future vehicle wrap design. During this time, you can request any adjustments that you'd like made. Once the final design proof is approved, we move the project onto production.
Investing in a custom vehicle wrap is a big decision. We make sure to include you in every step of the process, always communicating with you to ensure that you are pleased with the project. Your satisfaction is of the utmost importance to each member of our team!
BENEFITS OF INVESTING IN VEHICLE WRAPS
There are many benefits to investing in a vehicle wrap. When they are made using the highest quality materials and proper application techniques, vehicle wraps are incredibly durable. Because of this, they are an excellent advertising tool and a great investment in your business.
Unlike other forms of advertising, a vehicle wrap is a one-time expense. With a vehicle wrap, you can make hundreds of daily impressions without incurring extra costs for marketing.
Outside of business purposes, vehicle wraps are a great way to transform the appearance of your car, expressing your personality to the world! Unlike a custom paint job, vehicle wraps can be safely removed, protecting the value of your vehicle.
Whether for business or pleasure, let Broken Arrow Graphics & Banners design a custom vehicle wrap that adds character to your vehicle! Contact us today for more information.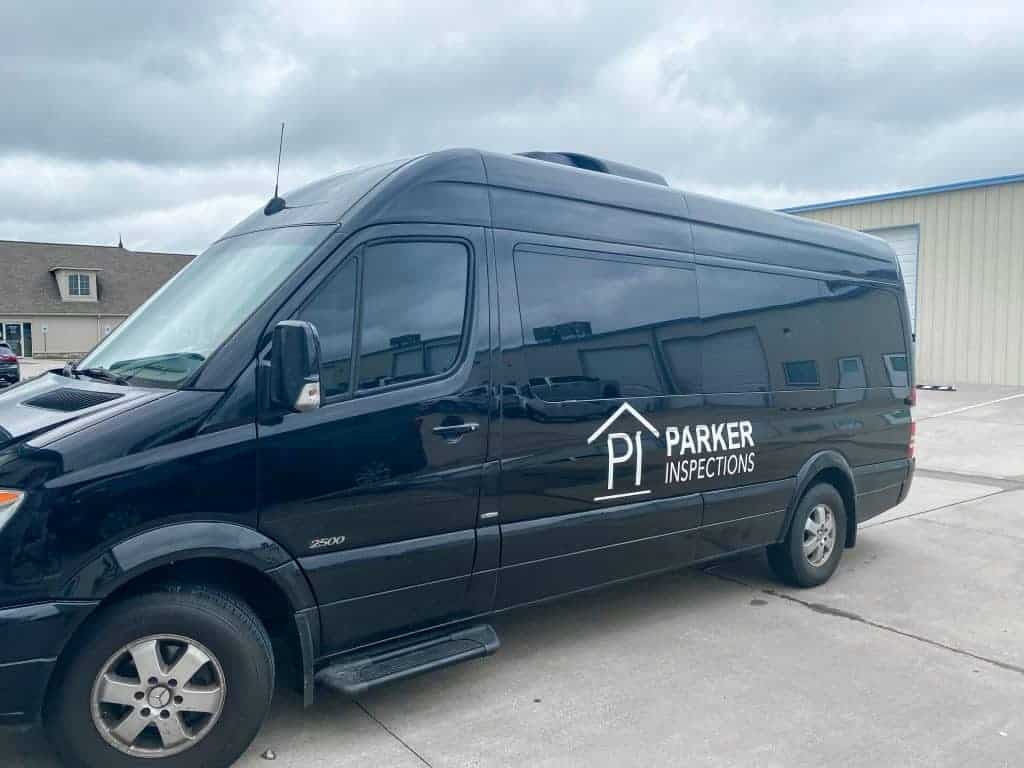 At Broken Arrow Graphics & Banners, we truly believe that our clients are our business. Whether you are looking for something as large as a billboard size banner, or something as small as a custom-printed mask, we are ready to create a product that you can be proud of.

If you have a printing project in mind that you do not see listed on our website, please let us know! We can print virtually anything and we are always working to meet the needs of our clients. We would love the opportunity to discuss your printing needs.