BROKEN ARROW PROMOTIONAL PRODUCTS
ALL MILITARY, FIRST RESPONDERS, AND TEACHERS RECEIVE A 10% DISCOUNT.
Broken Arrow Graphics & Banners was founded by a first responder and is proud to offer a 10% discount to all military, teachers, and first responders. We are a full-service printing business that provides business owners and individuals in Broken Arrow and the region with customized graphics and banners for a variety of uses. We offer promotional items, decals, banners, signs, banners (up to billboard size), apparel, and much more.
BROKEN ARROW SCREEN PRINTING
At Broken Arrow Graphics & Banners, we offer screen printing or embroidery services for our promotional items. For items such as t-shirts, we recommend using our screen printing option for custom t-shirts. With screen printing, we can create large, complex designs with vibrant colors. And quite frankly, it's the more cost-efficient option for businesses who are looking to sell their t-shirts or create seasonal attire for staff. If you are interested in heavier apparel items, such as custom uniform items, sports team attire, or sweatshirts, we recommend considering embroidery. Embroidery is a more durable option than screen printing, and embroidery tends to maintain its shape and design over time. If you are unsure of which option to choose for your needs, our team is more than welcome to talk through your project with you!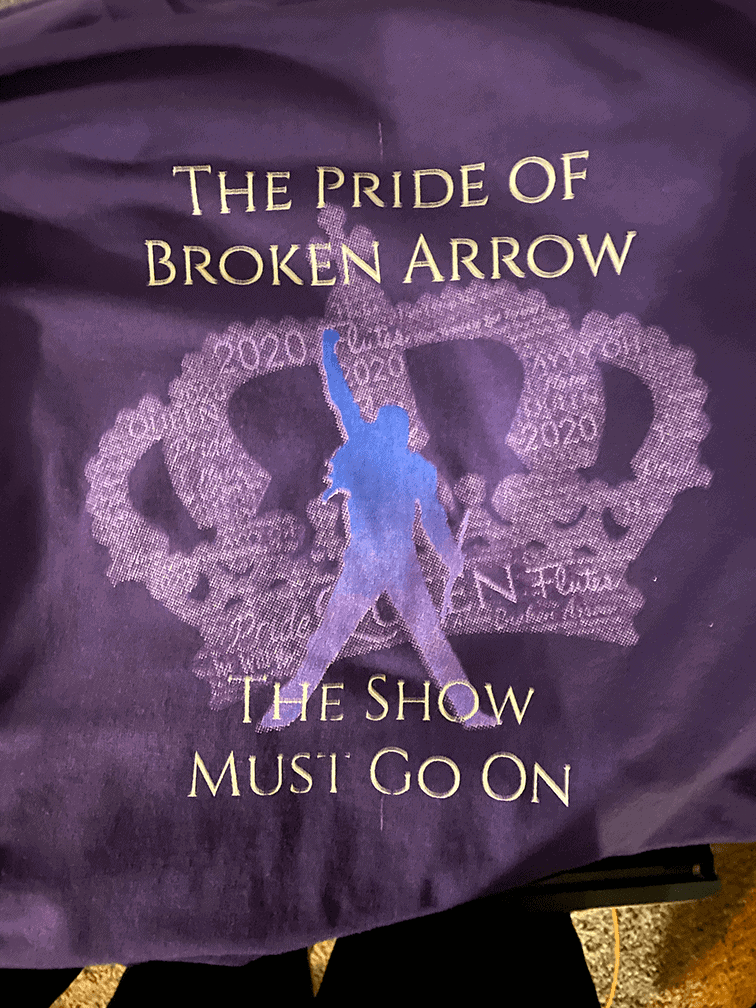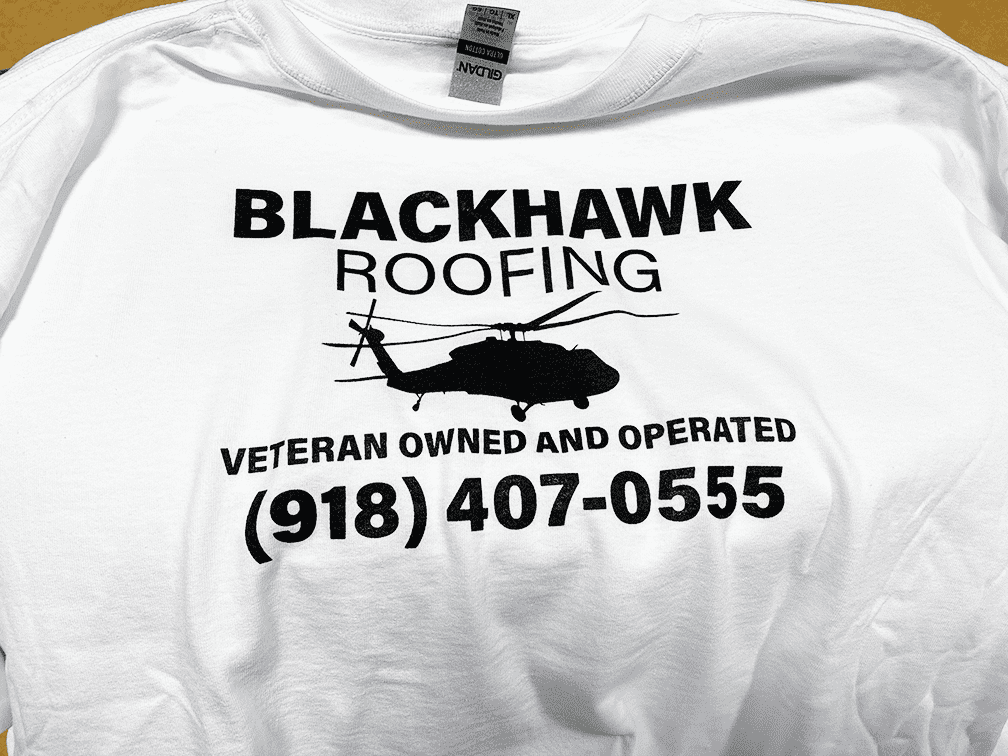 BROKEN ARROW CUSTOM PRINTING ONLINE STORE
When visiting our online store, you will find we have a variety of promotional items to choose from. Our most popular apparel items include t-shirts, polo shirts, crew neck sweatshirts, and hats. There are plenty of sizing options (adult or youth) and colors to choose from for your next business project. We even have tank tops, spaghetti strap t-shirts, and muscle tanks if you are looking for a more summer-appropriate project! Not only do we offer color and sizing variety, but comfort is a big priority to us. There are a variety of fabrics for our custom apparel to choose from, as well. When you visit our online store and browse our apparel options, you will find descriptions of the products, and then also the unique ability to be able to create a mock-up of your desired design custom apparel. Our in-store custom apparel online tool allows you to type words on the actual product, incorporate graphics, and much more. If you already have a graphic you have in mind to use, you can directly upload that design in the online tool, as well. We want our customers to be able to view any kind of options before they place their orders with us!
At Broken Arrow Graphics & Banners, we truly believe that our clients are our business. Whether you are looking for something as large as a billboard size banner, or something as small as a custom-printed mask, we are ready to create a product that you can be proud of.

If you have a printing project in mind that you do not see listed on our website, please let us know! We can print virtually anything and we are always working to meet the needs of our clients. We would love the opportunity to discuss your printing needs.