SCREEN PRINTING & EMBROIDERY
ALL MILITARY, FIRST RESPONDERS, AND TEACHERS RECEIVE A 10% DISCOUNT.
CUSTOM SCREEN PRINTING & EMBROIDERY
Nothing brings your brand to life more than customized items. From hats to tees and everything in between, we ensure that your staff and loyal patrons represent your brand with pride.
Broken Arrow Graphics & Banners specializes in all areas of screen printing and embroidery. A few of our most popular products include:
Custom Hats

Custom Tees
Custom Face Masks
And Much More!
If it is something that can be screen printed or embroidered, we can make it happen! Customized items are not only a great way to implement a dress code for your staff members but also an excellent way to promote your business through merchandise!
Our team works with each client, helping them to design and implement custom screen printed or embroidered merchandise that properly represents their unique style.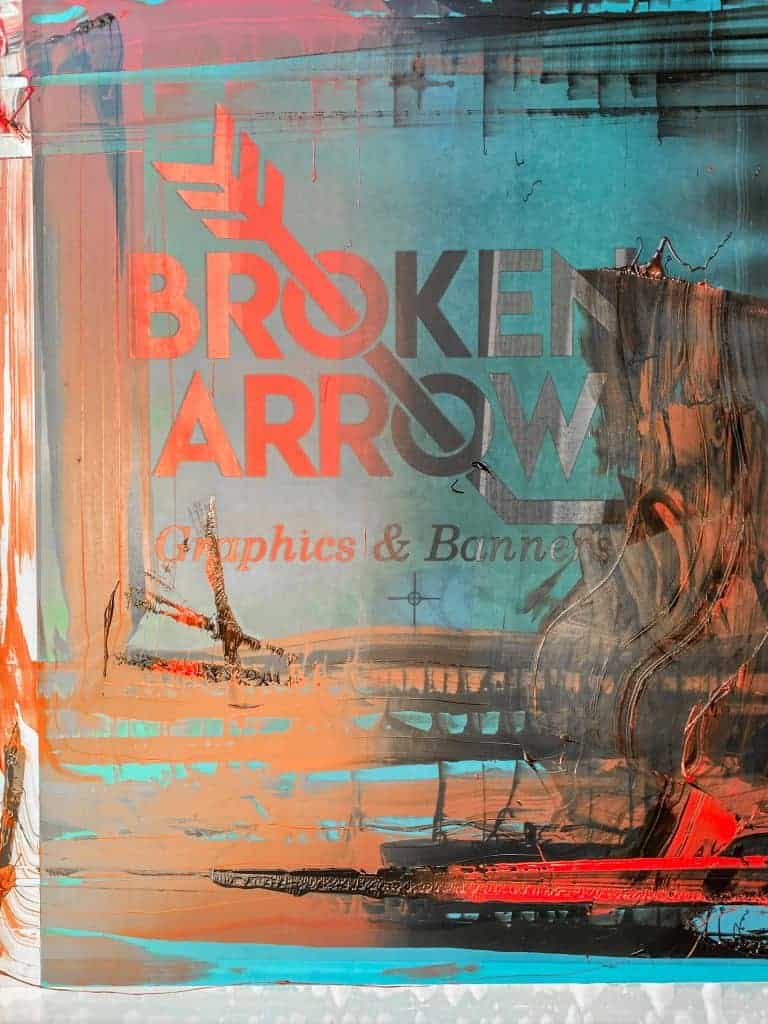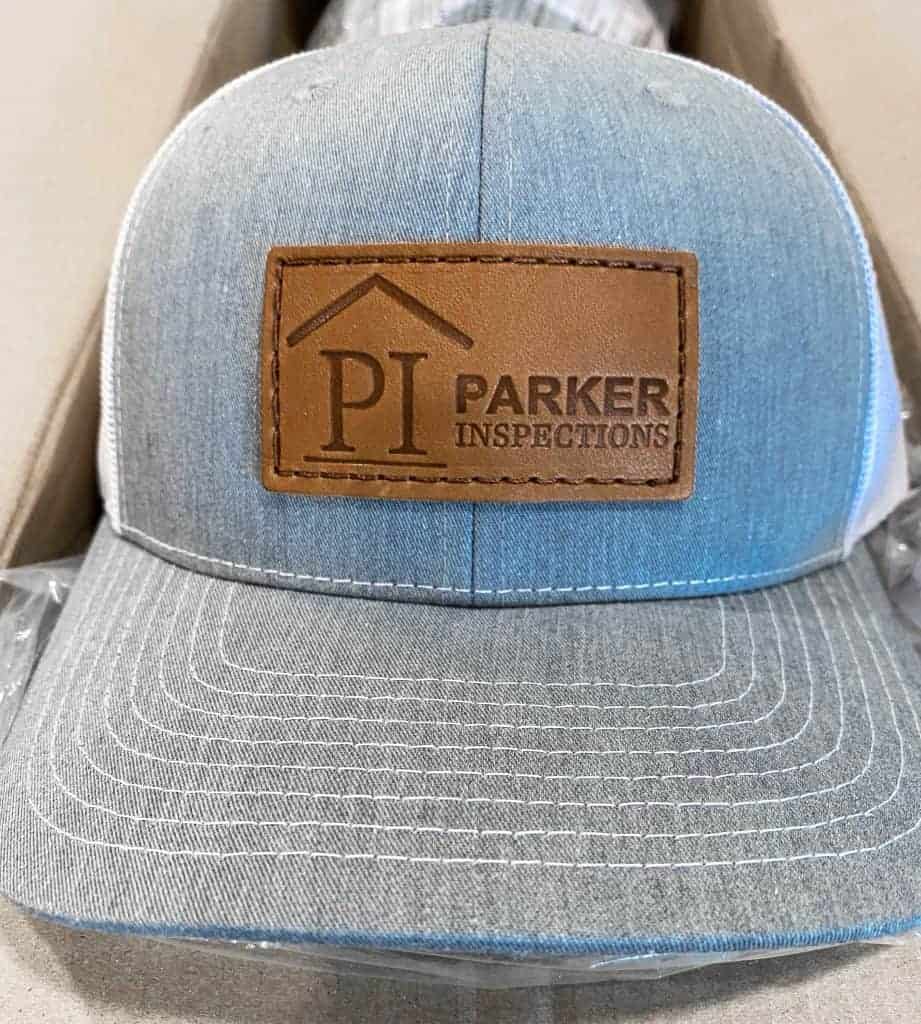 SCREEN PRINTING VS. EMBROIDERY
There are many things to consider when designing custom products for your business, organization, or team. One of the biggest decisions you will face is whether to choose screen printing or embroidery for your design. While both are excellent options, there are a few things to take into consideration.
SCREEN PRINTING
EMBROIDERY
SCREEN PRINTING
While screen printing will begin to show signs of wear and tear over time, it does have numerous advantages over embroidery. Screen printing is much more appropriate for creating custom t-shirts and is often used in the creation of merchandise for businesses. With screen printing, we can create large, complex designs with numerous vibrant colors. Screen printing is often more economical for businesses who are looking to sell their custom merchandise or create seasonal attire for their staff members. The final decision, however, will depend largely on your vision for the item and your budget for the project. The Broken Arrow Graphics & Banners team is ready to help you weigh your options, providing you with the best alternative for your needs.
EMBROIDERY
BRING YOUR CUSTOM DESIGN TO LIFE
Are you ready to bring your custom design to life? Maybe you are looking for team shirts for your child's baseball team, or maybe you are looking for a way to generate extra revenue through merchandise sales. Whatever your needs, Broken Arrow Graphics & Banners is ready to bring your custom design to life!
We are dedicated to providing an exceptional experience for each of our clients, no matter the scope or size of their business. If you are looking for a way to create a custom item, consider screen printing or embroidery through our team of professionals. Contact us today for more information regarding our products and services!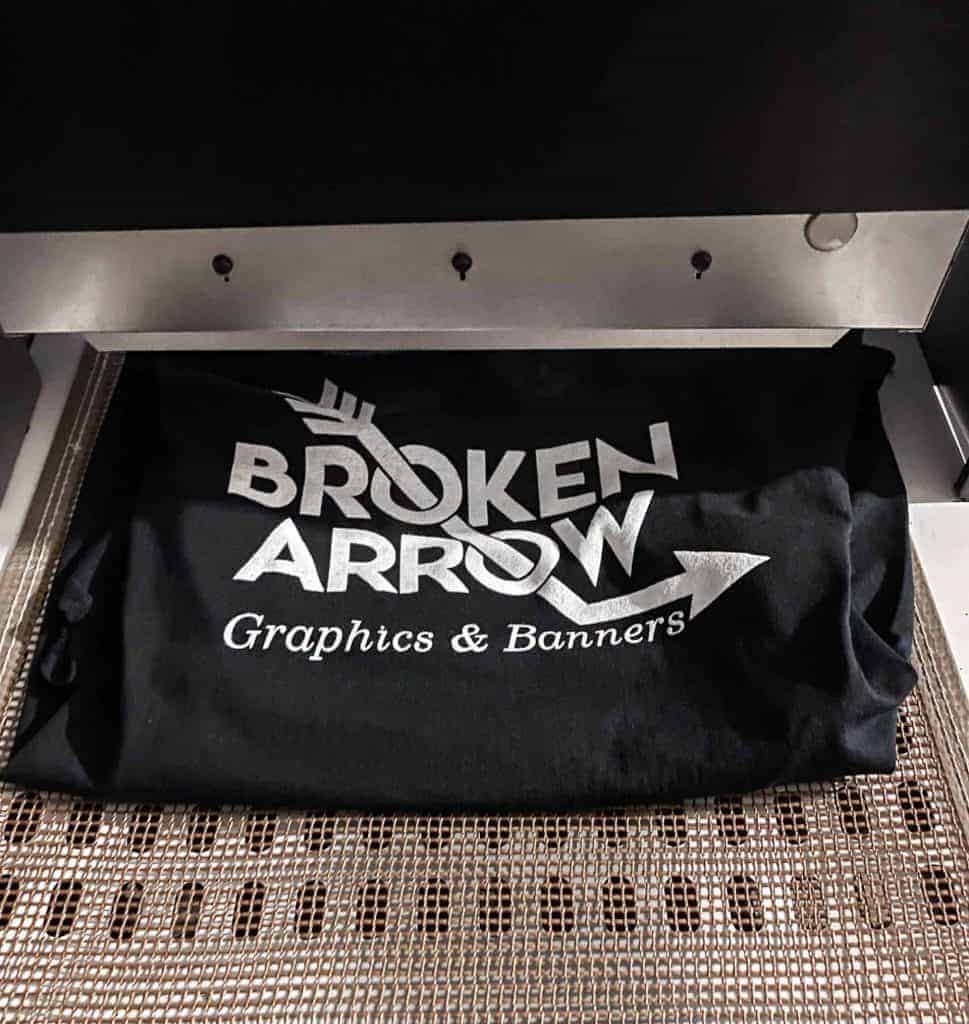 At Broken Arrow Graphics & Banners, we truly believe that our clients are our business. Whether you are looking for something as large as a billboard size banner, or something as small as a custom-printed mask, we are ready to create a product that you can be proud of.

If you have a printing project in mind that you do not see listed on our website, please let us know! We can print virtually anything and we are always working to meet the needs of our clients. We would love the opportunity to discuss your printing needs.