ALL MILITARY, FIRST RESPONDERS, AND TEACHERS RECEIVE A 10% DISCOUNT.
Die cut stickers continue to increase in popularity both for several reasons. A great way to generate free advertising, many companies keep custom die cut stickers on hand to share with customers, clients, and friends.
At Broken Arrow Graphics & Banners, we specialize in printing high-quality die cut stickers. Like our other services, we use only the best materials to create our stickers. By using 3M vinyl for our die cut stickers, we ensure that you receive a final product that is vibrant and durable, representing your company or organization well.
Die cut stickers can be cut into virtually any shape or design and vary from small stickers to large decals. Our team will work with you to design a sticker that promotes your message while maintaining a beautiful aesthetic.
Whether you are looking to advertise your business, promote your brand, or simply create a fun product to sell to your friends and family, die cut stickers are an excellent choice.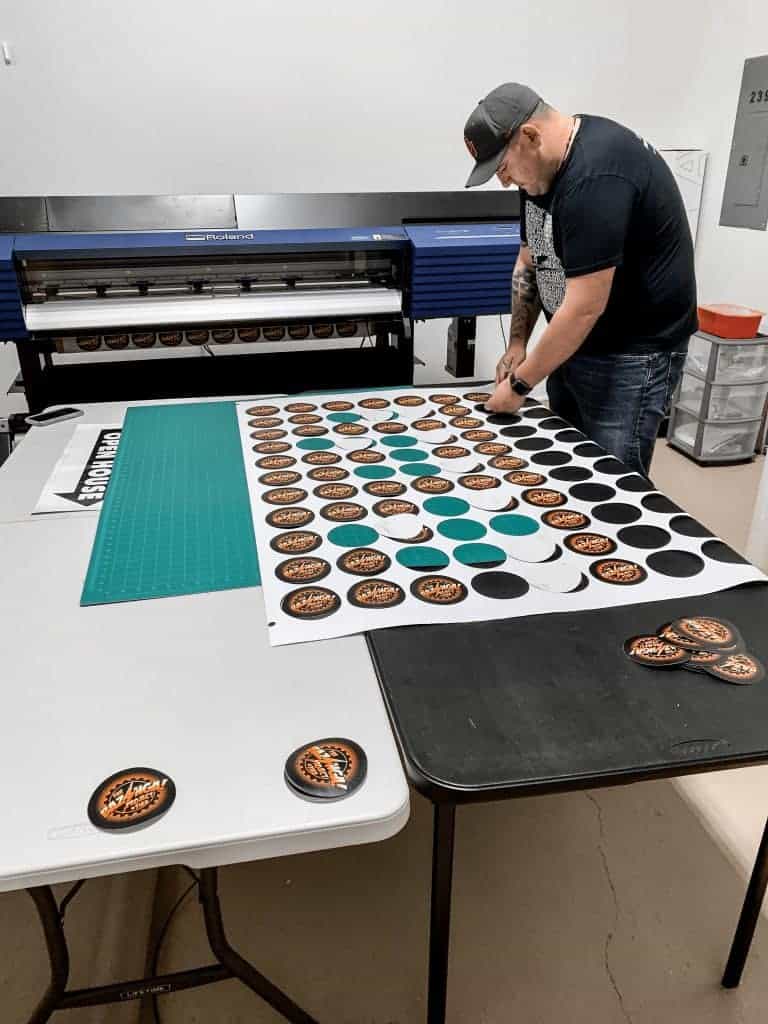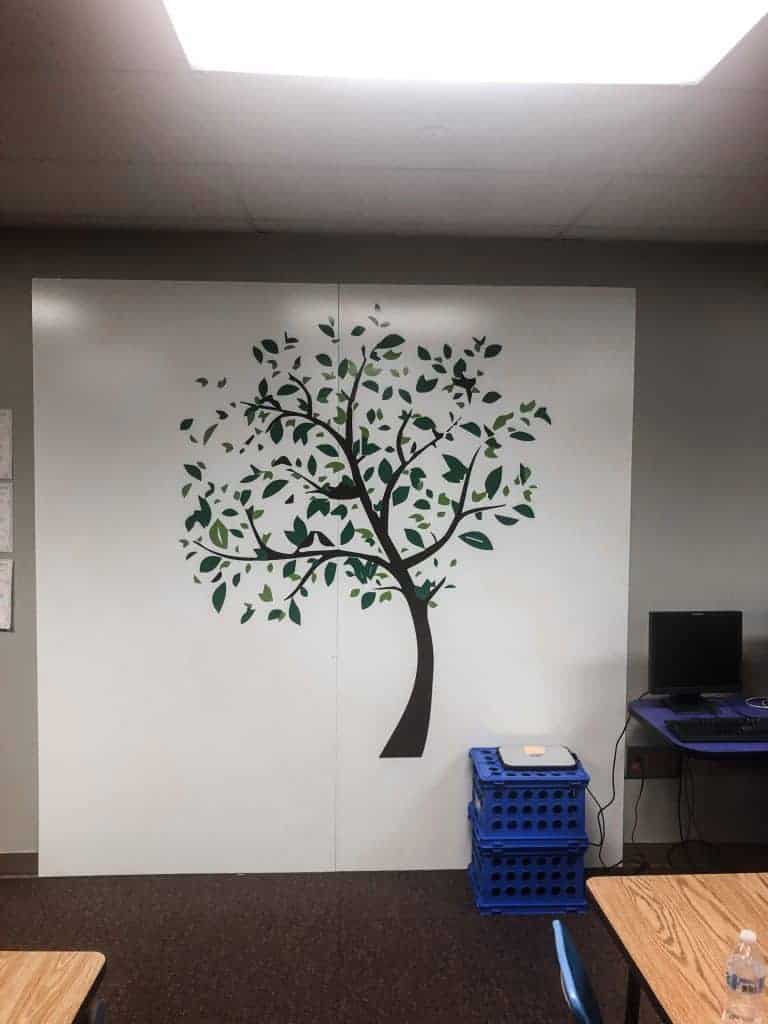 WHY CHOOSE DIE CUT STICKERS OVER TRADITIONAL OPTIONS?
Many of our clients wonder why die cut stickers are more desirable over traditional alternatives such as bumper stickers or sticker sheets. There are many benefits to choosing a die cut sticker.
First, die cut stickers are made using high-quality 3M vinyl. Additionally, we use only the best ink in the printing process that ensures the final product is vibrant and colorful. The quality of the products used in the making of die cut stickers ensures that the sticker is durable and resists fading, even if left in direct sunlight for an extended period.
Second, die cut stickers are custom designed in the shape or style of your choosing. Because of this, you are not limited to a square, rectangle, or circular shape. The sharp contrast provided by the clean edges of a die cut sticker causes it to stand out against any background. This brings more attention to your company or brand.
Die cut stickers are also the most versatile type of sticker or decal. From notebooks to water bottles, from windows to car bumpers, a die cut sticker looks great in any location!
Finally, die cut stickers are far more unique than their more traditional counterparts. We have all seen boring bumper stickers that fade after one summer. Die cut stickers provide a more exciting alternative while maintaining their shape and vibrance for years to come.
Whether to promote your business, represent your favorite team, or simply add some excitement to your personal belongings, our custom die cut stickers are sure to exceed your expectations.
WORKING WITH BROKEN ARROW GRAPHICS & BANNERS
The Broken Arrow Graphics & Banners team is dedicated to providing an excellent customer experience no matter the scope or size of your project. To provide this superior experience, we communicate with our clients throughout the entire design process.
From our first interaction to the final delivery of your custom die cut stickers, you will feel informed and involved every step of the way. Our team would love to partner with you to bring your vision to life! Contact us today for more information regarding die cut stickers or our other services.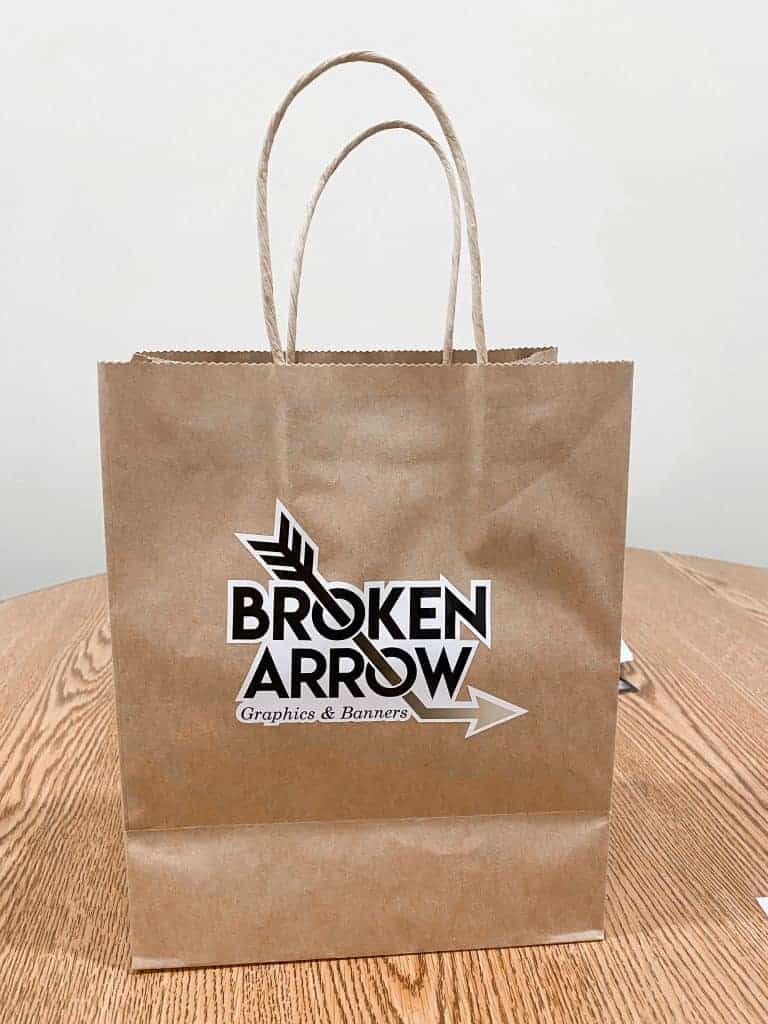 At Broken Arrow Graphics & Banners, we truly believe that our clients are our business. Whether you are looking for something as large as a billboard size banner, or something as small as a custom-printed mask, we are ready to create a product that you can be proud of.

If you have a printing project in mind that you do not see listed on our website, please let us know! We can print virtually anything and we are always working to meet the needs of our clients. We would love the opportunity to discuss your printing needs.