Broken Arrow Die Cut Stickers
It's fascinating how one Broken Arrow die-cut sticker can be applied to so many things, especially when the sticker is eye-catching and looks fantastic. The cost isn't much, but the benefits are considerable. Broken Arrow stickers are a simple and cheap way to spread information. Whether it's about politics or business, you can use them for both.
Starting a new one has many advantages, one of which is being able to save money. Broken Arrow Stickers are one way to do this. Having an experienced team with knowledge of design colors and other design concerns is essential. The fact that it will stand out and catch attention is what comes to mind first.
At Broken Arrow Graphics & Banners, we always keep our clients in the loop to avoid any unfortunate mistakes. By doing this, we guarantee that they will be happy with the final product every time.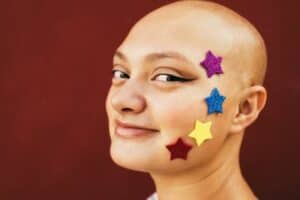 What Are Broken Arrow Die Cut Stickers?
Stickers that are Broken Arrow die-cut have been around for years and have grown in popularity. Many companies keep custom die-cut stickers on hand to distribute to clients, buyers, and friends as a means of earning free promotions.
We provide high-quality die-cut stickers at Broken Arrow Graphics & Banners. Our stickers are produced with only the highest quality materials, much like our other services. These fantastic decals are created using 3M vinyl and offer a vibrant and long-lasting final effect, representing your organization or brand effectively. Broken Arrow Die-cut stickers are an excellent way to advertise your company, promote your brand, or simply create a fun product to market to your friends and relatives.
Stickers in this collection may be small or large and include a wide range of designs. We'll collaborate with you to create a sticker that promotes your message while still looking fantastic. Our team understands how important excellent quality is to you, and we'll make sure your die-cut stickers are of the highest caliber.
What Is The Difference Between Die-cut Stickers Over Traditional Ones?
Some of our customers are unaware of the advantages of Broken Arrow die-cut stickers over other types like bumper stickers or sticker sheets. A die-cut sticker is more versatile than a bumper sticker or a sheet of stickers because it can be placed on objects ranging from books to water bottles, as well as in locations such as windows and on car bumpers.
Our die-cut stickers of Broken Arrow are the perfect way to show your support for your favorite team, advertise your business, or add some personality to your personal belongings.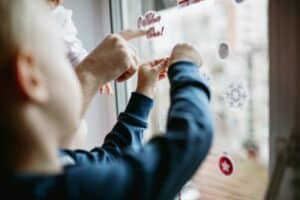 The Importance Of Tulsa Stickers
One important reason for using a reputable Broken Arrow die-cut sticker is that not only do you want a high-quality design. You also want it done correctly the first time. With over 20 years of expertise, we'll make certain your vision is flawlessly completed.
The Broken Arrow Graphics & Banners staff is dedicated to providing a great client experience, no matter how big or little your project is. Throughout the design process, we interact with our customers to provide this excellent experience.
From start to finish, you will feel informed and engaged every step of the way. The reason why is we have our excellent communication and customer service. We would be delighted to collaborate with you to make your idea a reality! For additional information on Broken Arrow die-cut stickers or our other services, please contact us right away.