Bixby Yard Signs
Bixby Yard signs are a business that is always changing. The needs are constantly changing. A new business could need directional signs. A new product could need to be advertised. An event or concert could be wanting some fun and positive energy put out into the world. Yard signs are a way to do this and more that is cost-effective.
They don't have to be big and fancy, but they can be! Broken Arrow Graphics and Banners create to serve any need that you may have. So what exactly are they? They are simply signs that can be placed in your yard to help create an atmosphere. Whatever the need, Bixby Yard Signs can help!
They can be used for political campaigns. Bixby Yard Signs can also be used for your lawn warning of dogs in the backyard, no soliciting or trespassing. With all the growth occurring in the area this means new businesses and added home-to-home sales. There is much to consider.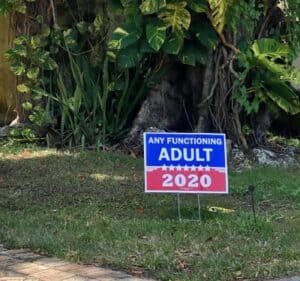 What Are Bixby Yard Signs?
Yard signs are a fantastic way to reach out to a large number of people and spread your message. Yard signs are convenient, lightweight, and simple to use, which makes them an excellent way to inform, educate, announce, or market a variety of things. Bixby Yard signs are especially useful for businesses, as they can be placed strategically to draw attention to the business or politician.
We offer both metal and coroplast signs at Broken Arrow Graphics & Banners, ensuring that we can satisfy your demands. Clients contact us to create Bixby Yard Signs to serve both long-term needs and announce short-term activities. We can make a yard sign that exceeds your expectations, whether you're looking for real estate signs, birth announcements, or anything else.
When it comes to yard signs, we see these smaller ones as large billboards. You may be confident that your yard sign will both attract attention and accurately communicate your message, given careful consideration of even the most minor elements.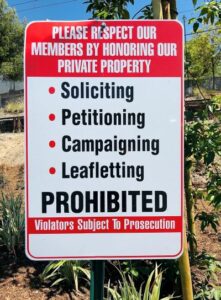 How Important Are Bixby Yard Signs?
Bixby Yard signs are important because they get the message out quickly.
Yard signs are one of the most cost-effective marketing tools available and offer a host of benefits, including easy setup and takedown, portability, and the ability to target a specific audience.
Businesses use yard signs to advertise sales, grand openings, special events, and more. Realtors use them to market properties for sale and rent. Political candidates use them to get out the vote. And individuals use them for everything from birth announcements to graduation parties. Yard signs are most effective when used in conjunction with other marketing activities, such as door-to-door canvassing, car windshield advertising, and online marketing.
If you're looking for an effective and affordable way to market your business, product, or service, yard signs are a great option. At Broken Arrow Graphics & Banners, we can help you design and create the perfect yard sign for your needs. The only limitation will be your own imagination and even there we are here to connect the pieces.